The HTC Vive combines virtual reality and gaming into one device, and is an excellent introduction to the world of virtual reality gaming. But what if you want to watch movies on the Vive? What if you want to play a game on the Vive and watch a movie at the same time? You've got two ways to do that. We'll go into both of those options now.
HTC Vive is a virtual reality headset. It's the first thing that's able to immerse you completely in a virtual environment. You can use it to play games or watch movies. In this tutorial, I'll show you how to do both!
If you've just purchased your HTC Vive, you may not have had enough time to figure out how to watch movies on your HTC Vive yet. The good news is that there are a few options to help you out. For starters, you can use SteamVR to play all of your favorite Steam games on your HTC Vive. However, the SteamVR interface isn't exactly ideal for watching movies, so it's worth exploring other options. If you're looking for something to help you explore the Vive's capabilities, you might want to bookmark this post to remind you how to watch movies on your HTC Vive.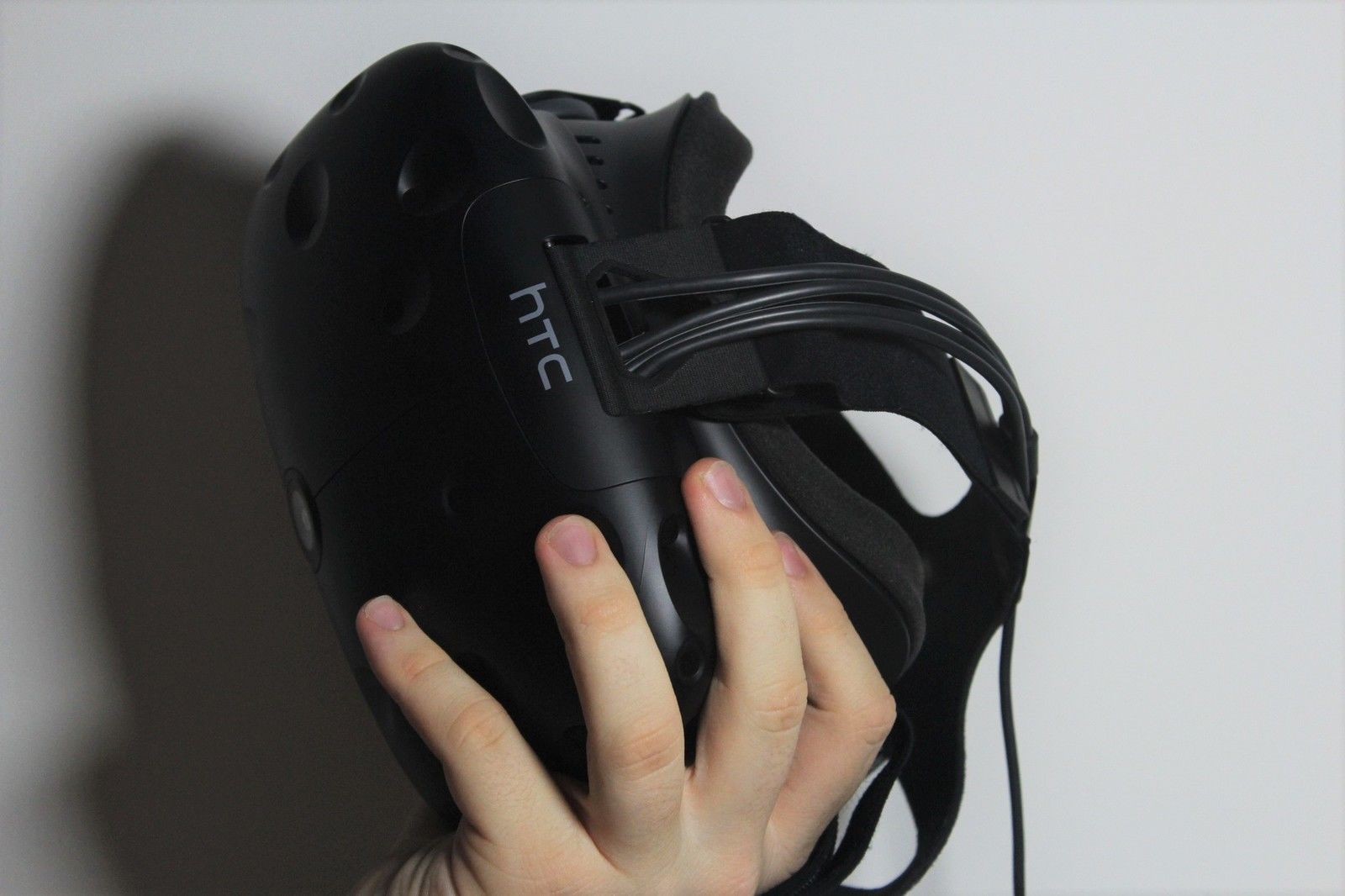 Virtual reality headsets, which can show realistic 3D visuals, are a wonderful companion for any enthusiastic moviegoer. Both mobile and desktop VR provide a fantastic movie theater substitute without the accompanying expenses by providing limitless screen area and shutting off distractions from the outside world. Although you may lose some of the clarity provided by high-resolution theater screens, this is a chance that current headset users should not pass up.
While virtual reality is ideal for watching movies, there is currently no formal distribution channel. For the time being, you'll have to depend entirely on third-party services that aren't built with VR in mind — and you'll certainly have to jump through some hoops in the process. However, these are the most straightforward methods for viewing your movies via a virtual reality headset.
Video Vive
HTC Vive Video is a cross-platform video player for desktop VR headsets developed by HTC. The program supports 2D, 3D, 180-degree, and 360-degree video if you have access to a suitable video file type. Best of all, Vive Video is accessible for free through Steam, eliminating the high costs associated with alternative methods.
Vive Video is an accessible solution that supports 3D and 360-degree media for free, as long as you have a video clip to play. While this gives you additional choices for customizing your experience, getting hold of video files may be challenging. While it is feasible to extract the contents of 3D Blu-rays/DVDs, bypassing DRM enters a legal murky area that most users will wish to avoid. Nonetheless, if you want to watch 3D video snippets and movies, Vive Video offers a simple (and inexpensive) option.
Here's how to get started with Vive Video video playback.
Open the Vive Video app.
Using the built-in file picker, locate the downloaded file on your PC.
To start playing the file, click the thumbnail.
Select the eye icon labeled Select Viewing Mode in the player's bottom right-hand corner.
Set up the on-screen choices to match your video format.
To confirm your changes, click Done.
Desktop (virtual)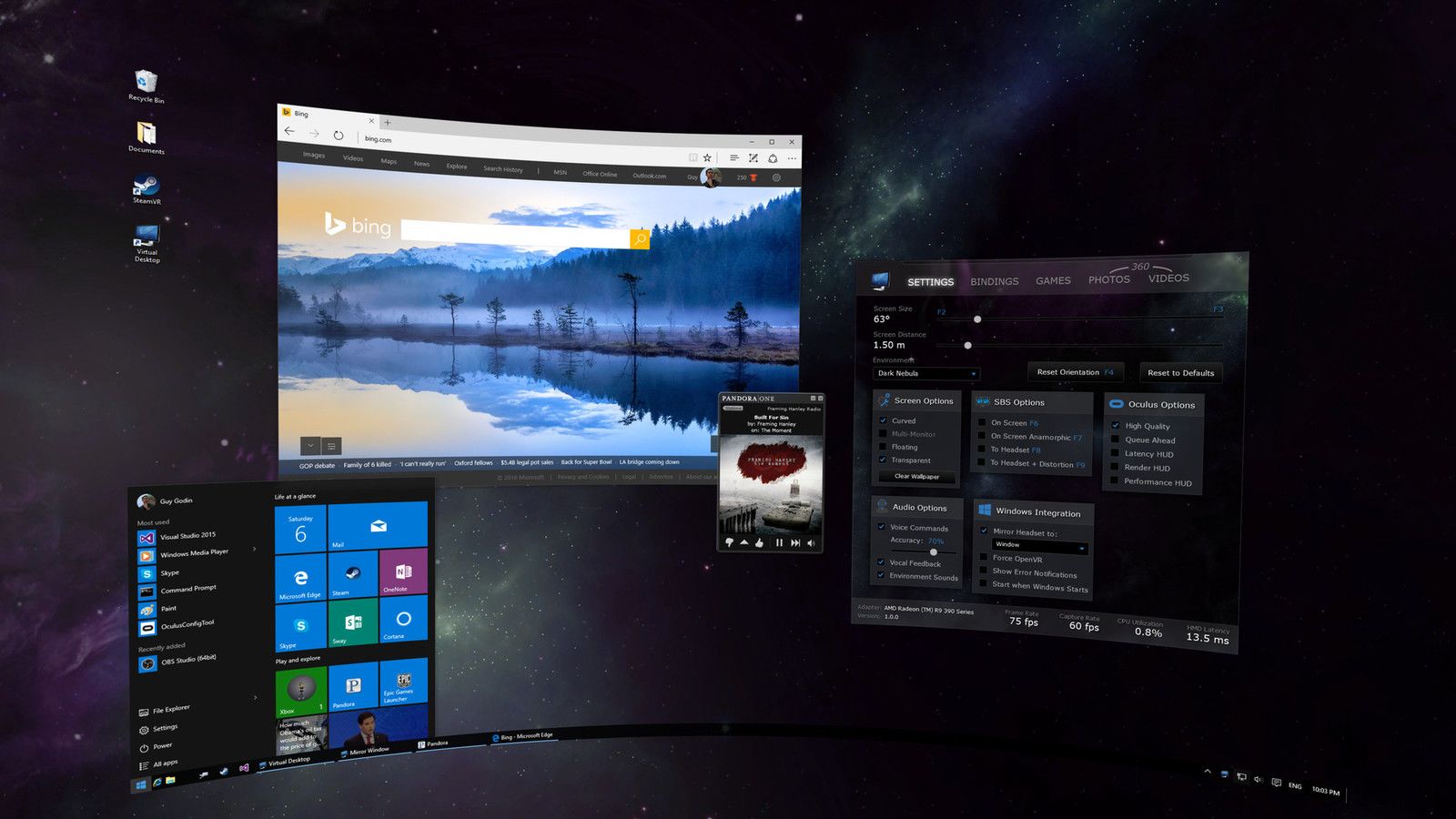 While Virtual Desktop will cost you more, the program's versatility and feature set will make it an excellent tool for all kinds of video viewing. You'll have a broad variety of media playing options, including 2D videos, different 3D formats, immersive video playback, and even integrated YouTube streaming. The program's signature feature, which replicates your desktop to your VR headset, also allows you to broadcast from any PC-based streaming service.
Virtual Desktop also offers a variety of viewing choices, including customisable settings based on your preferences. You may choose the size, distance, and curvature of your display, as well as choose from a variety of backgrounds to complete the experience. The use of room-scale and head tracking may create for an unmatched movie experience, from theaters to more abstract wallpapers.
Start the software while your video material is open on your desktop to get started with it. After launching Virtual Desktop, a window will come on-screen with some more choices for customizing your experience.
Do you have any HTC Vive video applications that you recommend? Please let us know what you think in the comments area below.
Frequently Asked Questions
How do I watch VR Vive videos?
The best way to watch videos on the HTC Vive is by using the YouTube app.
How do I watch movies on steam VR?
You can watch movies on Steam VR by purchasing a movie from the Steam store.
How do you watch Netflix on VR?
You need to use a headset that supports Netflix.
Related Tags
how to watch movies in vr on phone
how to watch movies in vr on iphone
watch 2d movies on vr headset
how to watch 3d movies in vr