Have you been looking for an easy way to watch Plex in your Gear VR? Well, there's no need to look further. This is the easiest and quickest way to watch Plex on your Gear VR, using only your phone's built-in gyroscope.
Plex is one of the best media servers for VR headsets. Want to watch a movie in a VR headset? You can do it with Plex! There are many ways to watch Plex in a virtual reality headset (GearVR, Daydream, etc.), but we'll cover the best way to do it here.
Plex is a media server that can stream all your Plex Media Servers through your phone or computer. You can even watch them from a Gear VR, but it can be a bit tricky to get everything working. Here is how to set it up.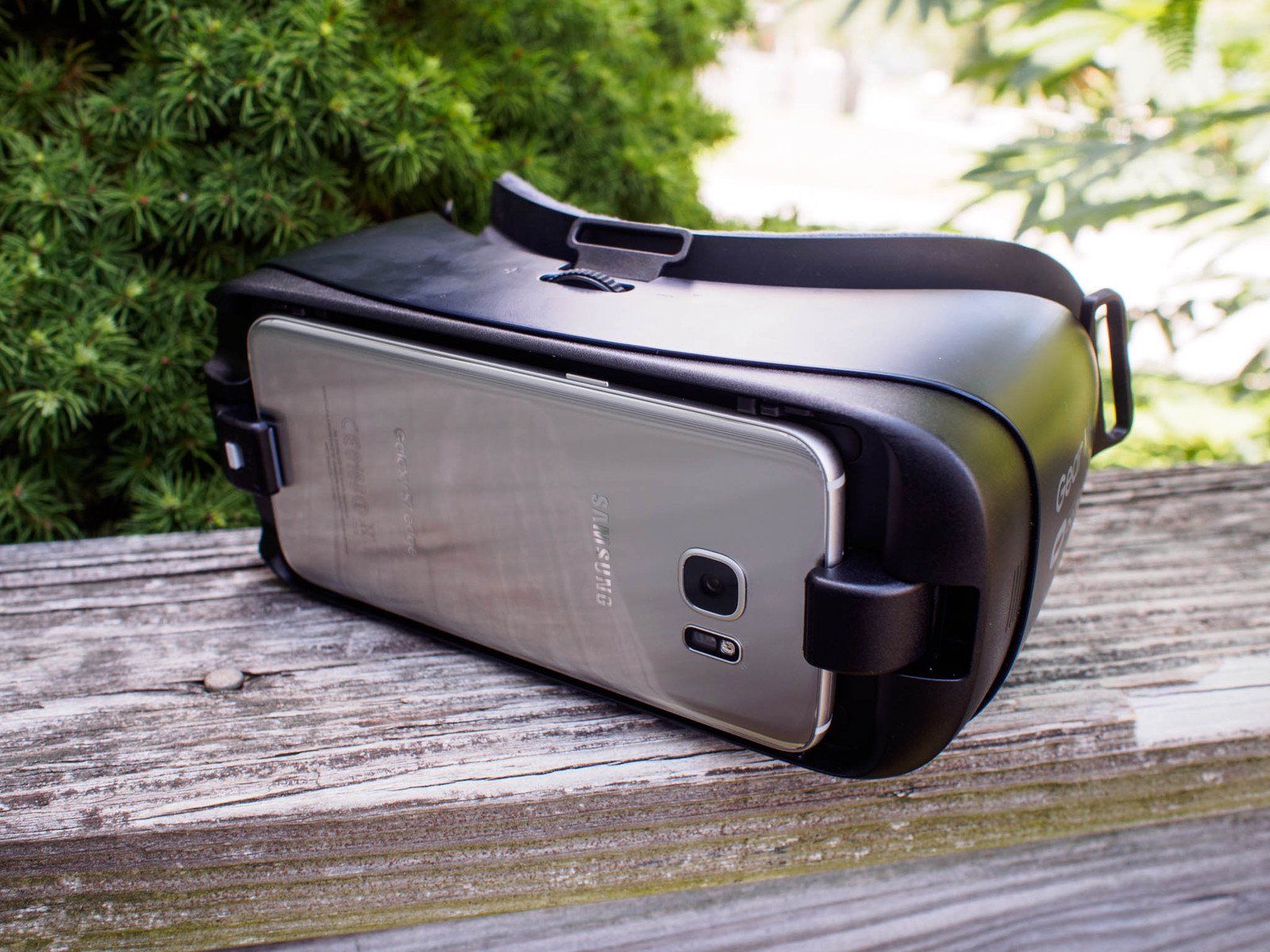 Plex allows you to watch your favorite movies and TV programs in virtual reality.
Plex allows you to view movies and television programs, listen to music, and look at pictures from wherever you have the Plex software installed. While there isn't a Plex software for Gear VR yet, it doesn't mean you can't use Plex while wearing the headset. Instead of launching an app, it just takes a few additional steps to get there.
It's simple and straightforward, and we've provided all of the necessary information.
What exactly is Plex?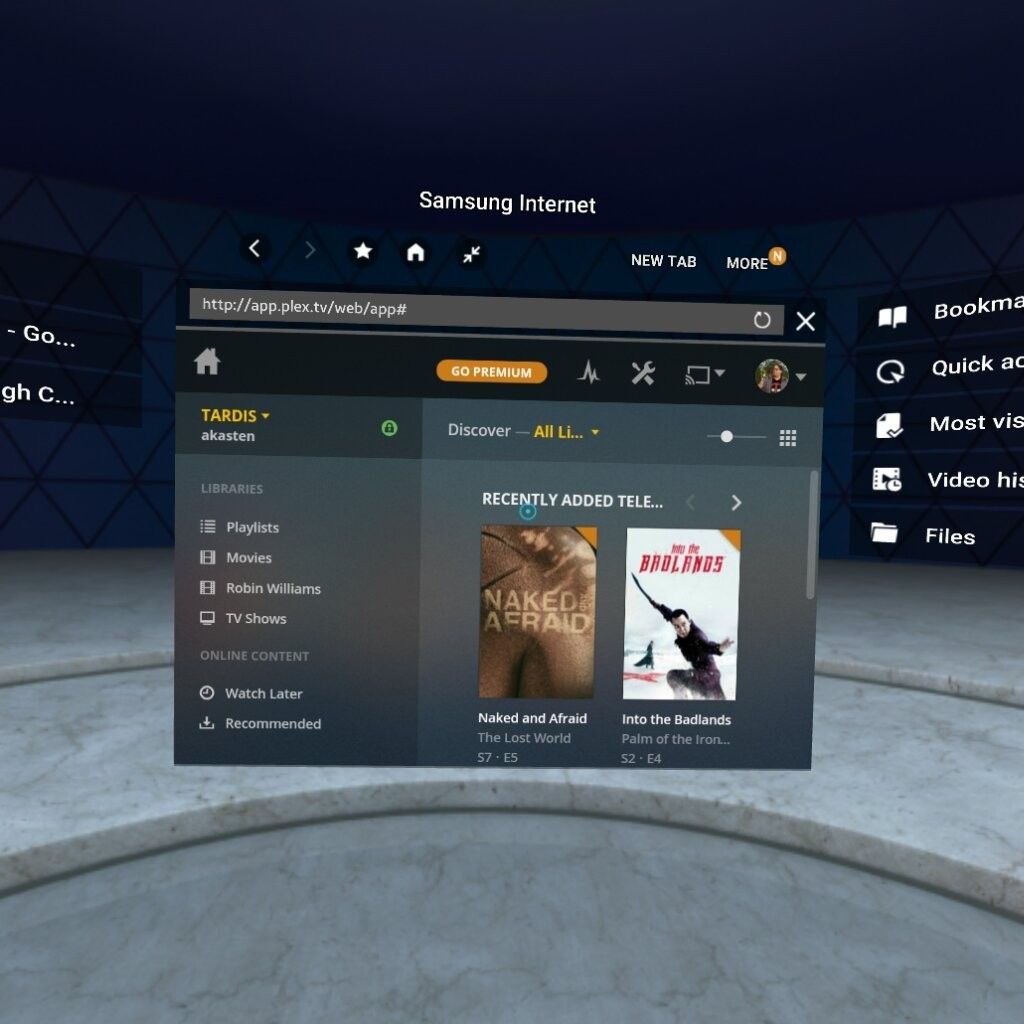 Plex is a service that enables you to create a server on which you may save all of your favorite movies, TV programs, music, and pictures. It allows you to broadcast media from the server to compatible devices from anywhere. That means you can watch John Oliver in a hotel room with your Gear VR while leaving your MacBook at home, which is pretty cool. It also means you can share your media with others, making it simple to get your bestie hooked on Steven Universe, even if she's a few episodes behind you.
You'll need to download and install the Plex server on your PC or laptop, then transfer your files into the Plex folder. However, you'll be able to stream directly to your Gear VR after that. This is a great choice for anybody who enjoys binge watching their favorite programs over and over again.
What is the best way to utilize Plex with Gear VR?
In most instances, you'll need an app to access Plex, but Gear VR doesn't have that option. Because you don't have a Plex app for Oculus, this is the case. There is, thankfully, a simple method to get past the issue that there isn't an app to open up. That's because the Samsung internet app allows you to access your Plex server. While sideloading other applications and doing it that way is a possibility, utilizing Samsung internet is the simplest approach.
All you have to do now is go to Plex.tv/web and log in. You should be able to view all of the material that has been stored to your server after you've joined, and the interface should be very familiar. Simply choose the program or movie you wish to watch and press the play button. You'll most likely have to wait a few minutes for the movie to fully load, but once it does, you're ready to go. You may also use the icon at the bottom right of the screen to enlarge the screen, which will allow your movie to cover the whole screen. Voila! You're currently viewing your Plex-saved movies while immersed in virtual reality with your Gear VR.
Instructions in detail
Put on your Gear VR and dive into virtual reality.
Use the Samsung Internet Browser to get started.
Go to plex.tv/web to get started.
Please sign in to your account.
Choose your favorite film then sit back and relax!
Will you be tuning in?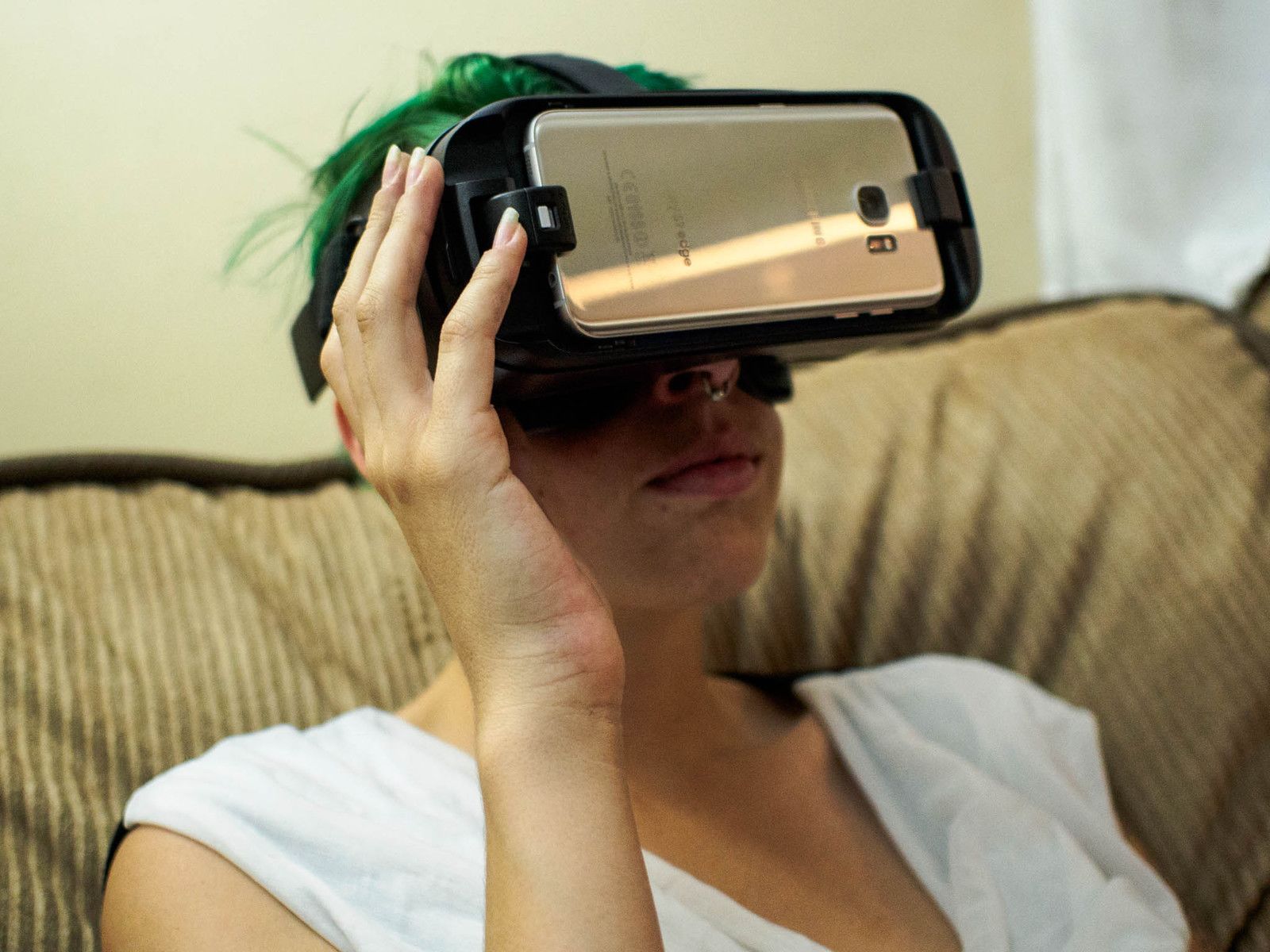 Plex allows you to watch your favorite movies no matter where you are, even virtual reality. At the very least, if you're utilizing a Gear VR. All you have to do is utilize the Samsung Internet Browser to get started! While we expect to see a Plex app on the Oculus Store in the future, for the time being, this is your best choice. Have you tried using Plex with your Gear VR headset? Are you thinking about that right now? Leave a comment on your experience!
Frequently Asked Questions
How do I watch plex on VR?
Plex is a media player that allows you to watch movies, TV shows, and other content on your computer or mobile device.
How do I watch VR videos on my Samsung Gear VR?
To watch VR videos on your Samsung Gear VR, you will need to download the YouTube app. Once downloaded, open the YouTube app and select "VR Mode" from the top of the screen.
Can you still use gear VR in 2020?
Yes, it is still in production.
Related Tags
This article broadly covered the following related topics:
plex vr
plex vr apk
plex vr watch together
plex vr cardboard
plex vr oculus go